Is your Tag 45 Authentic?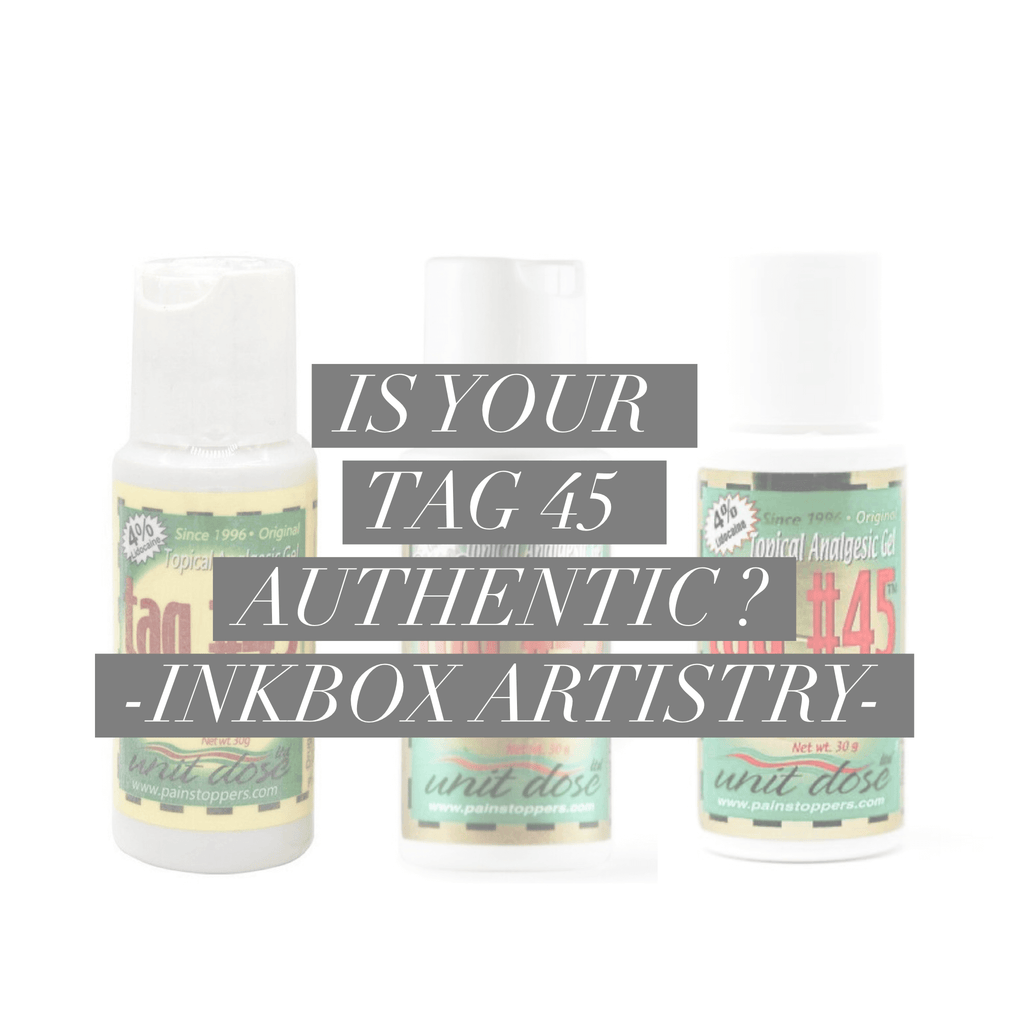 Inkbox Artistry is now carrying The Original Tag 45 !
TIP: ARTISTS BEWARE !!! With the ongoing popularity of Tag 45 Topical Analgesic Numbing in the community of permanent makeup, it's unavoidable to have counterfeits of Tag #45.
As Professional Permanent Makeup Supplier we only want to educate artists on tips on how to avoid purchasing fake products. 
1. Look for the small sticker on the top left corner of the TAG #45 label. It has 4 small black dots over the 4% inside the starburst.
2. Download the Hiddentag app on your smart phone
3. Open the Hiddentag app. Click on HIDDEN TAG SCAN. Position over 4 black dots over area with 4%.
4. The Photo below will come up if it is a GENUINE TAG #45 product.

If there is NO Hidden tag square of 4 dots, it is NOT Genuine TAG #45 Gel.
Please keep in mind all these are now considered non authentic versions of tag 45 and are outdated packagings of the numbing.
Credit toFrom Unit Dose http://painstoppers.com