Is Microblading or Ombre Powder Brow Tattoo for me?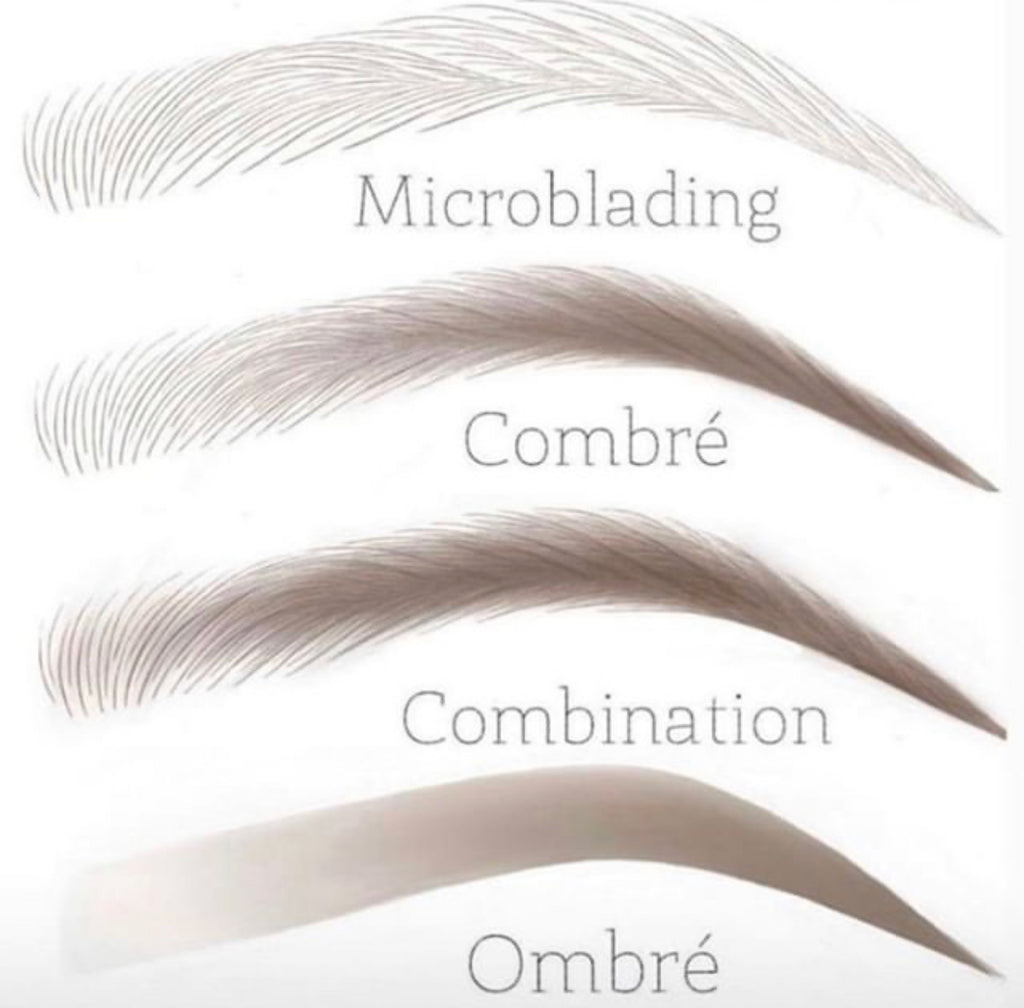 There are many forms of Eyebrow tattooing. The two most popular are Microblading and Ombre Powder. Depending on your desired result and your lifestyle, we will help you get a better idea of which technique is best for you or your client.


Microblading

If you don't know what Microblading is, you might know it as Eyebrow Embroidery, Micro-Stroking, Hair Stroke Tattoo, and Feathering. This is a Semi-Permanent Makeup procedure that started in Asia and has grown widely popular around the world today. This technique mimics eyebrow hairs, giving the illusion of fuller looking eyebrows. This is achieved by using a manual tool like pen with a grouping of needles to deposit pigment into the epidermis.

While this technique is beautiful not everyone is a good candidate. Many factors can effect the healed result, because the strokes are created on the epidermis (the first layer of the skin) . Those who live an active lifestyle, have oily skin, or little to no hair will have poor retention of pigment and risk fusing or blurring the strokes, compared to those with normal to dry skin.

How many times can I do this procedure? After your initial procedure a touch up is always recommended. Many professionals however believe clients should only do this procedure a few times in their life time. If done annually, you will eventially build up scar tissue. It is also advised to go to a professional who is experienced in this technique to avoid as much scarring as possible.

What does this all mean? Those who have normal to dry skin and a good amount of hair will be a better candidate for this type of technique. Getting this procedure multiple times can potentially build scar tissue in the area.
Ombre Powder
This eyebrow tattoo technique has been around for quite some time. You might see it on your Mom, Auntie, or Grandma as a more filled and shaded look. This form of tattooing has now advanced in style and pigment formula Artists are more educated on how to avoid unwanted healed colors such as red, green, and blue brows. The style is now soft filled in the front of the brows to appear more natural while the body of the brows are defined.

This technique is achieved with a Permanent Makeup Machine, that deposits pigment into the dermis layer of the skin, providing a longer lasting result.

What does this mean? This technique is suitable for all skin types and those who have little to no hair. Those who have oily skin will have a longer lasting result than with Microblading. This technique is also great for those who have previous work and who is looking to redo their brows.
The Decision..
In conclusion, those with normal to dry skin and a good amount of hair are great candidates for microblading, while those with oily skin, little to no hair, and live an active life style benefit more from Ombre Powder. We hope this helps in your decision on which technique to go with. Leave a comment below!