How to Become a Permanent Makeup Artist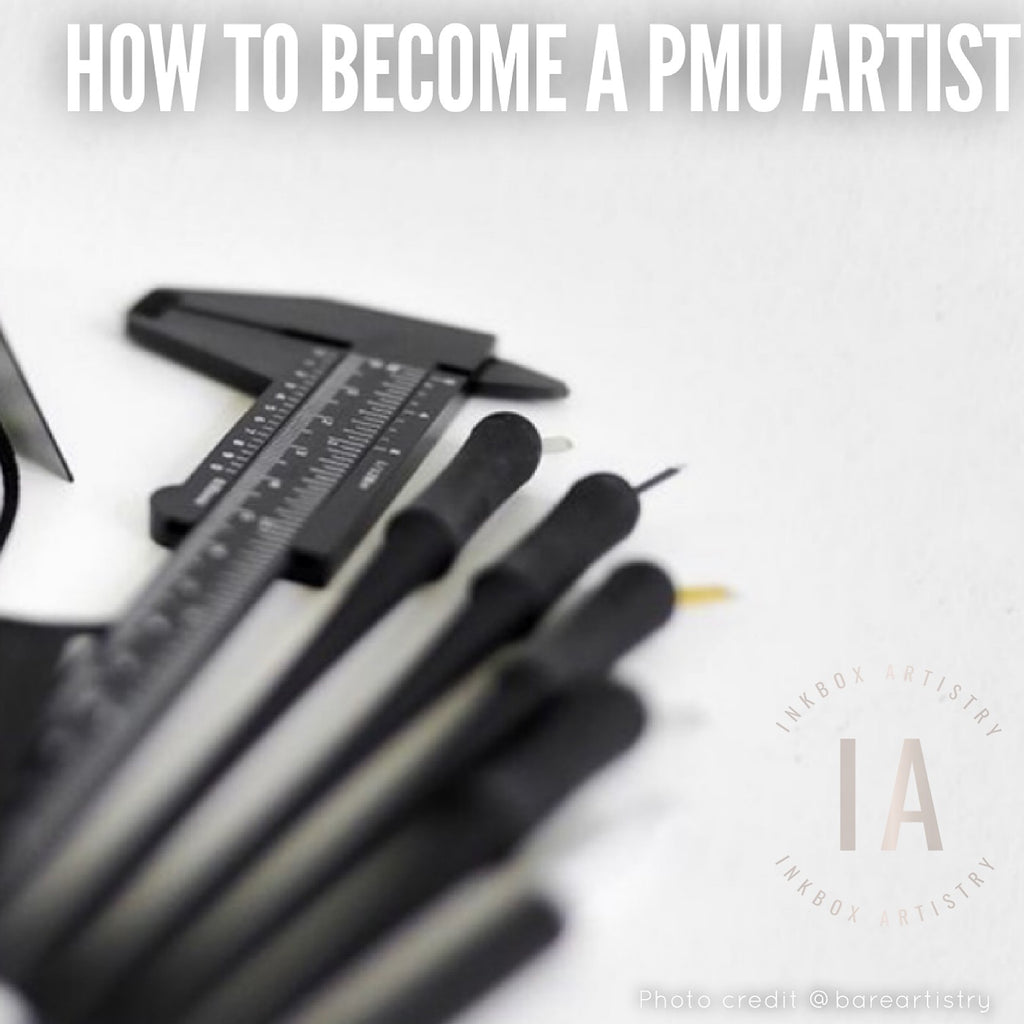 Beginning your journey to becoming a Permanent Makeup Artist ? Heres a few key guidelines from Inbox Artistry to to help you get started
First Understand Your State requirements for Permanent Makeup
It's important to start researching what your state or country requires to become a Permanent Makeup Artist.  Tattoo regulations varies from each state in the US. Some states may fall under the state regulation or states health department.
California: Los Angeles  Regulated by California Department Of Public Health
Requirements:
Once you have researched your state requirements, the next step would be where to get your Certification.
Second Getting Trained and Becoming a Certified Professional
If Permanent makeup is not regulated or become certified is not a requirement for your state or county, we highly recommend you to still invest in a proper training with a trained professional.
Thoroughly research the training course you are investing in and understand what they are offering.  Some academies offer a training course that covers eyebrows, eyeliner, and lips. While some offer specific training such as Microblading or Ombre. Courses are divided between Beginners ( aka fundamental, basic etc.) Advance ( aka perfecting training or techniques course) , and Online training ( aka webinars) 
Here are some guidelines to what to look for when researching on your training course and instructor.
Blood borne pathogen training
Years of experience
Continued education as an educator
Class occupancy
Length of training
Previous student work
Hands on training with models
Key Topics that should be covered
Client Consultation
Technique ( Brows, Eyeliner, Lips)
Skin Anatomy
Health and Safety
Sterilization and Sanitation
Color Theory & Mixing
Previous work and Correction Techniques
Eyebrow Design with different facial structures
Equipment selection and assembling.
Once you've completed training consider joining consider being a part of an  accredited group of Permanent Makeup. 
1. Society of Permanent Cosmetic Profession
https://www.spcp.org 
2. American Academy of Micropigmentation
https://www.micropigmentation.org

We hope that this gives you a clear idea of what it is needed to become a permanent makeup artist. Here at Inbox Artistry we wish you a successful PMU journey!!!