20 Productive Things To Do during your down time.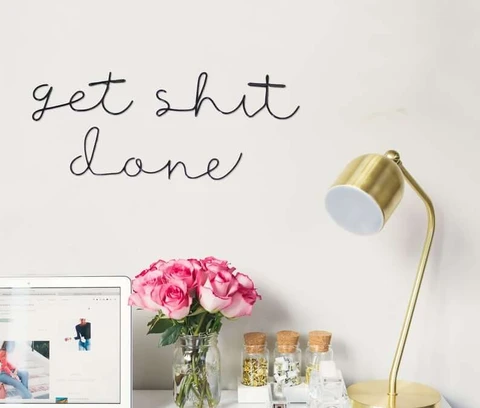 By Inkbox Artistry March 21, 2020 
A List of Productive Things To Do during your Down Time
We have come to this frantic moment where a global pandemic has taken over. Non essential business our suddenly being shut down, and prevented from day to day operations. The main thing is to stay on the bright side, we should all focus on the positive where this down time can be productive. The tasks we had put aside and been meaning to do, the tasks we avoided, and the tasks we wish to take on but didn't have the time to do so. 
Here is a check list to go though;
Start cleaning and sanitizing the whole studio for a fresh start when you come back. 
Sage your studio to get rid of bad energy
Sanitizing all door / faucet handles etc.
Update your Consent form, after care instruction, and after care kit
GO GREEN! Ever thought of changing your consent forms online?
Refocusing on your short term & long term goals.
write down a list of tasks on how to achieve your goals
Practicing on mastering your craft or sharpening your skills with an online class.
Google
Yelp
Tik-tok
Facebook
twitter
YouTube
Linkedin
Pintrest
Re-organize your platforms and update with new photos and information
Practice your Brow Mapping Skills
 print out close up photos of faces to practice drawing
get an old mannequin head out and map her out with a practice head band
 use either mapping string and/or brow ruler tool to master your shaping skills 
Create a Website!
Check on your current clients and check on your healed work.
get your clients to give you feed backs on ( Google, Yelp, Facebook & More !)
Join an online PMU forums
Perma Blend Forum provide amazing work from different artists around the world, with recommended colors.
Take an Online Course
Refresh your blood borne pathogen course or your Permanent Makeup License
Seek some YouTube videos on tips on how to improve your technique.
Look for some online courses to improve your skills
Get your finances in order.
Google Sheets the amount of clients your seeing calculate your income of new client vs touch up clients
Get your receipts online: there our many apps online that makes it easier to get your reicepets in order. Snap a photo and export it on an excel or google sheet! 
Upgrade your scheduling app
Square
Acuity
Schedulista
Vagaro
Trade Marking / Copy Right
protect your brand 
Back up important files to a Google Drive or double check your iCloud to be sure its backed up daily.
Organize your pictures on your phone
delete any burst photos
add them to a drop box/ google drive
organize your albums so you can quickly locate them
Update your Health Department Documents
Create the opportunities you want by investing in yourself,  education, and learn new skills. Be fearless and know that everything you do will be worth it! You'll feel more recharged and ready more than ever!